The Storehouse of God serves as a hub through out the area connecting resources with those in need.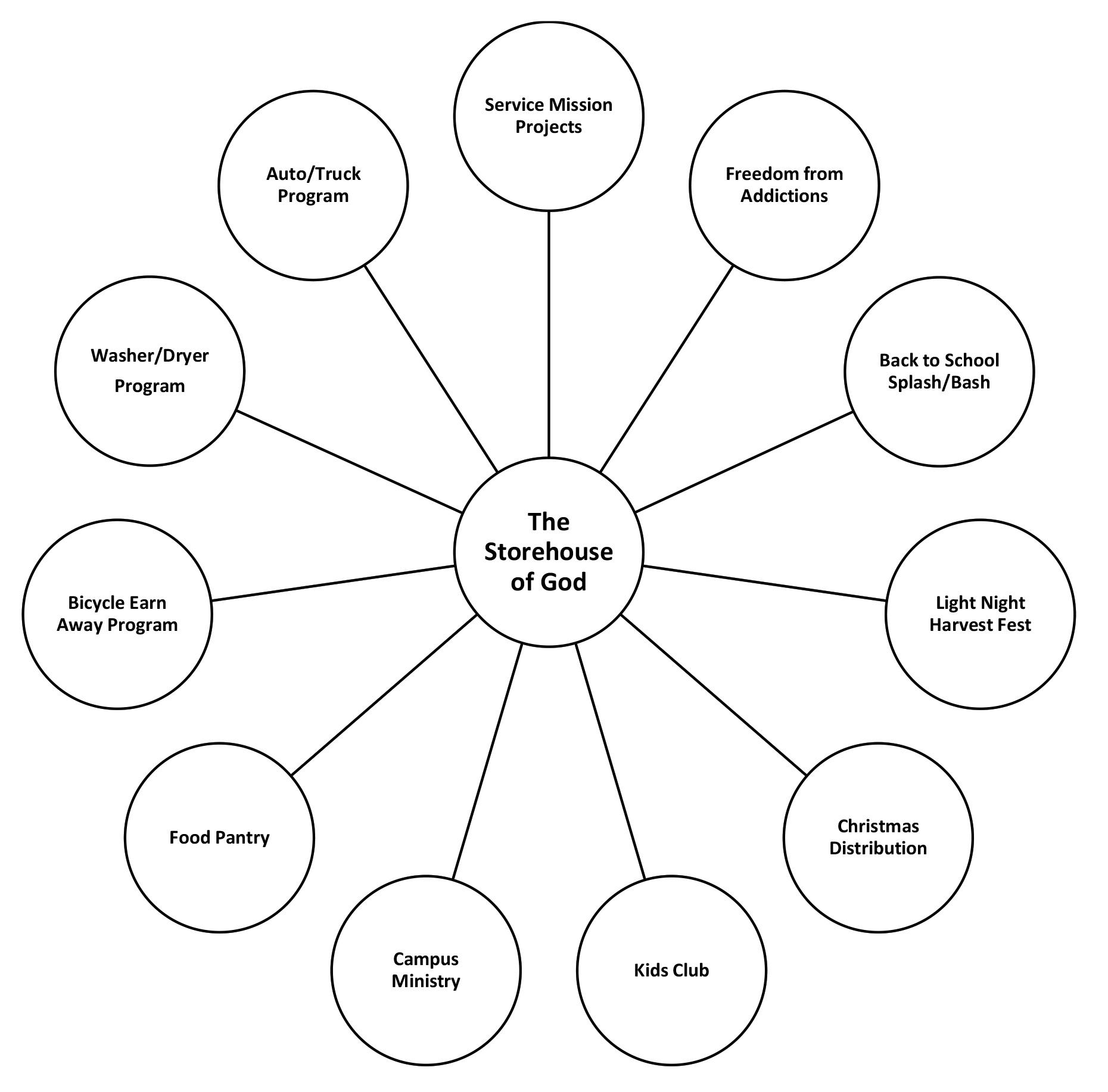 Future Developments:

Time Dollar Bank: Encourages neighbors to help other neighbors in hour increments

Missionary Associate program: The goal is to equip and train associates for a life of ministry in their home, church, and community. They will develop various leadership skills as they serve alongside of seasoned indigenous servants.